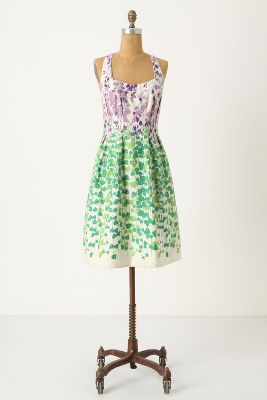 photo is the property of Anthroplogie, 2011


Dress is really large, need to size down 1 to 2 sizes. However, the dress has vibrant colors.
I tried on the size 2, way too large. The saleswoman obtained a size 0 for me. Still too large. Maybe I would buy the dress deeply discounted or on ebay, would need to make the dress smaller for me.
I would suggest trying the dress on if you plan on buying.
Price, $148.